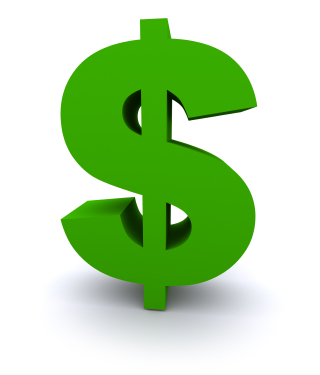 There are a number of ways to support the Ward PTO financially.
Below left highlights current & past fundraising events. Below right highlights year-round fundraising initiatives.
Fundraising Events

 

2017 Mystery Dinner - October 14, 2017

Guests kick off the evening together for cocktails and hors d'oeuvres.  Your mystery destination will be revealed and you and a small group will head to dinner hosted by a fellow Ward family.  After dinner, everyone reconvenes for dessert at another Ward home.  Interested in hosting a dinner or helping out?  Please email :

Beth Hicks at beth.hicks71@gmail.com or Alexia Giannakopoulos at alexiag@verizon.net.

December

An opportunity for kids and families to browse a great selection of books, with a portion of the proceeds supporting the PTO.

January

Ward teachers and staff donate their time and creativity with unique activities for our children. Don't miss out on a chance to win - buy your raffle tickets! 

Ward's Spring Auction is a bi-annual adult-only social event. Entertainment, food and drinks are all part of the festivities. Both the silent and live auctions are the highlight of the evening, with many fabulous items donated by local businesses, parents and alumni of Ward School. 

Make it easy. Complete online purchase of Event Tickets and Raffle Tickets for prizes to be drawn at the event.

 

 

 

 

 

 

 

 

 

 

 

 

 

 

 

 

 

 

Year-Round Fundraising Initiatives

 

At any time, you're welcome to make a charitable donation to the Annual Fund. Ward PTO is a 501(c)(3) non-profit.

Annual Fund donations can be made

Payments received securely by Paypal.
Most convenient for donor and for Ward PTO.

Please consider adding 5% to your donation for

our service fee.

2. By check: 
Checks payable to the Ward PTO can be dropped off
in the school office or mailed to:

Ward School PTO
10 Dolphin Road
Newton, MA 02459

All check to be made to: WARD PTO.

 


When you shop at Amazon.com - get there from the Ward PTO Website - this will raise up to 10% per purchase for Ward School!

 

| | |
| --- | --- |
| Boxtops for Education | |

 

 Earn Money For Ward When You Use Your Target Red Card!

If you already have a Target Red Card click here

 to designate Ward as your education rewards school and Target will

 donate up to 1% of your REDcard purchases directly to Ward.

And if you don't have a Target Red Card but are a frequent Target shopper, 

click here

 to learn more about the benefits of the Red Card including how Target will donate up to 1% of your REDcard purchases to Ward.

 

Stop & Shop A+ School Rewards Program

Make Money for Ward with Stop&Shop A+ School Rewards

 

John Ward Elementary School, ID#: 

08887

 participates in and earns 

CASH

 from A+ School Rewards, a great fundraising program run through Stop & Shop.  

 

PLEASE NOTE: 

You DO NOT need to re-register your card if your school selection(s) remains the same as last year.

 

New Supporters or Existing Supporters Wishing to Make Changes:

·      Visit stopandshop.com  and select SIGN IN at the top right to log into your online account.  Once logged in, select MY ACCOUNT, MANAGE MY ACCOUNT, then REWARDS & SAVINGS to select your school. 

·      If you do not have an online account, visit stopandshop.com and click REGISTER.  Follow the prompts to create your online account.  Once logged in, follow the instructions listed above.

·      You'll need your 13-digit Stop & Shop Card number and the School ID # OR, if you need assistance call 1-877-366-2668 OPTION #1

 

To Earn Points:

·    Use your registered Stop & Shop Card each time you shop at any Stop & Shop, and you will earn CASH for our school. You can confirm your school selection by logging into your account.

·     At the end of each month, your points are calculated and converted to CASH rewards. These CASH rewards for our school are updated monthly. You can track our progress when you sign in to your online account. 

·    Our school will receive one CASH rewards check at the end of the program and can use this cash for any of our educational needs.

 

Also, please encourage your family members and friends to support our school.  This could result in more CASH REWARDS!