The John Ward Elementary School PTO Newsletter
December 21, 2018 
Dear Ward Parents,
Welcome to the new edition of the Ward Elementary School Newsletter ForWARD for the 2018-2019 school year.  
 
* To stop receiving this newsletter, or update your email information please use the links at the end of the newsletter.
The Annual Appeal Ends on December 31st, 2018
We only have 42% participation rate and want to reach 100% participation!
PLEASE
 do your share and donate today! Any amount will help us reach the goal! ($10 can buy a book for the library.)
We want to make sure the kids get what they deserve!
·

        
Venmo
: @WardSchool-PTO
·

        
Drop a check off at the entrance to the school, or mail to: Ward School PTO, 

10 Dolphin Road, Newton, MA, 02459
Gabriela, Bill and Zlatena - Ward PTO

Last Day of School (3pm dismissal) -

December 21

Walk and Roll to Ward -

January 4

2nd Grade Potluck Dinner -

January 5

PTO/Principal Coffee and Conversation -

January 11

3rd Grade Potluck Dinner -

January 12

Meeting with Equity Committee Members -

January 16

Online Auction -

January 24-31

1st Grade Potluck Dinner -

January 26

Ward Night at BC Basketball -

February 12

Spring Gala and Live Auction -

April 6
Happy Holidays from Ward PTO
This is the last ForWard for 2018!
The Ward PTO wishes you all peaceful, safe, and joyful holidays and a very happy and healthy New Year!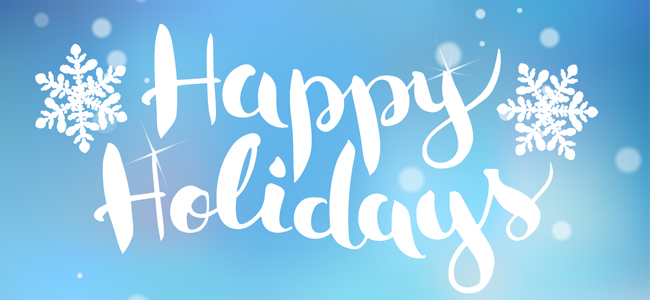 Message from Principal: Indoor/Outdoor Recess
With the dip in temperatures and the arrival of the white stuff, some of you may wonder how we make decisions about whether to have indoor or outdoor recess.  Consistent with other NPS elementary schools, we use the Child Care Weather Watch resource (see attached) to determine when it is safe to go outside.  Each day, we check the "feels like" temperature (temperature after accounting for wind chill) to determine whether we will have inside or outside recess. Sixteen degrees is within yellow/caution zone and the minimum temperature for outside recess.  
weatherwatch.pdf
We know our children benefit from fresh air and exercise and we wish for them to get outside as possible. Depending on "yellow zone" conditions, we may also elect to shorten the amount of time children are outside. We will make those judgments on a case-by-case basis throughout the season. 
You can help us by making sure that your child comes to school with warm clothing: coats, mittens/gloves, hats, 
boots
and snow pants-and labeling all items! 
January is AUCTION Time!
Attention Ward Community! The auction is only a month away! 
Our online auction goes live on January 24th and lasts one week, ending on January 31st. We have lots of great summer camp options, gift cards for dining and services around town, sports memorabilia, and some wonderful golf outings and other exciting experiences. 
Jan 24 - 31st ONLINE AUCTION
April 6th SPRING GALA & LIVE AUCTION at Union Street in Newton Centre
And finally, please consider making a donation! The auction will be much more fun and more successful if more of our community contributes. Is there anyone willing to:
Host a whisky or wine tasting evening for 3-4 couples

Cook soup or stew once a week for a month

Bake a cake or cookies for a birthday or other event

Have your small business sponsor our event (several sponsorship levels are available starting at $250)

Donate any excess gift cards received over the holidays 

Any other ideas? The deadline is fast approaching! 
Thank you and we hope you all have a wonderful winter break!
Susan St. Pierre, Caitlin Cusick, and Magda Duchnowska
Child Assault Prevention Program Parent Meeting
Each year Child Assault Prevention (CAP) Specialists come to the elementary schools to teach children vital skills to help them stay SAFE, STRONG and FREE. CAP teaches children simple strategies to reduce their vulnerability in situations involving bullying, strangers, and abuse by known persons. The workshops consist of basic, age-appropriate, skill-oriented discussion and role plays for each topic and ends with Review Time, a voluntary opportunity for children to talk 1:1 with a CAP Prevention Specialist.
To learn more about the program, parents are invited to attend a Child Assault Prevention Program meeting on Friday, January 4th, at 8:35am at Ward After School Room.
The Child Assault Prevention presentations at Ward are sponsored through your generous donations to Ward PTO.
Walk and Roll to Ward
New Year's Resolution to Exercise, Protect the Environment and/or Engage with the Ward Community More?
Join us for the first Walk and Roll to Ward Friday of 2019 - January 4th. 
Bundle up and collect a new backpack charm while working on those New Year's Resolutions!
Lost and Found: Final Reminder
The Ward Lost and Found is getting full. Is your child missing a jacket, sweater or water bottle? Chances are, it can be located in the Lost and Found in the school entrance foyer. Come take a look or remind your child to look in the lost and found.  Also, please remind your children to bring their jackets and sweaters in from the playground after recess. 
Items not picked up by 3pm on Friday, 12/21/18 will be donated to charity. 
Ward School on Twitter
Did you know that you can follow Ward School on Twitter? If you have an account or plan to make one, follow us: @ward_elementary.
Make Money for Ward When You Shop on Amazon
Qualifying purchases made through the Amazon.com link above result in a payback range of 4% - 8.5% on total purchases.
But you have to click the link EACH time you go to shop as the cookie expires after 24 hours.
The payout percentage Ward receives on purchases through the Amazon Associates program (using the link above) is much greater than the payout percentage received through the Amazon Smile program.  
December Update from Newton Health Department
The school nurses are seeing the usual uptick in winter illness - colds, stomach bugs and fevers. It remains important for families to keep sick kids at home, in accordance with school policy. Students cannot return to school until they are fever-free for at least 24 hours, without medication like Tylenol, Advil or Motrin. These guidelines are also good common sense for adults in the workplace. 
Along with the symptoms mentioned on the checklist, here are additional symptoms to stay home with:
* Communicable disease diagnosis
* A cold in the active stages - coughing, sneezing, nasal drainage
* A sore throat and/or swollen neck glands
* Vomiting or diarrhea in the past 24 hours
* Acute pain that requires relief by narcotic medication
* An undiagnosed rash or skin eruption
The Newton school nurses monitor illness in the schools and are available for any questions or concerns. It's important to notify the school nurse of any diagnosed condition such as influenza or strep throat. It may seem elementary, but in conjunction with a flu vaccine, thorough handwashing is the best way to prevent all kinds of illness including the flu.
How to wash your hands:
* Wet your hands with clean, running water (warm or cold), turn off the tap, and apply soap.
* Lather your hands by rubbing them together with the soap. Be sure to lather the backs of your hands, between your fingers, and under your nails.
* Scrub your hands for at least 20 seconds. Need a timer? Hum the "Happy Birthday" song from beginning to end twice.
* Rinse your hands well under clean, running water.
* Dry your hands using a clean towel or air dry them
If soap and water are not available, use an alcohol-based hand sanitizer that contains at least 60% alcohol. Alcohol-based hand sanitizers can quickly reduce the number of germs on hands in some situations, but sanitizers do not eliminate all types of germs and might not remove harmful chemicals.
Flu vaccination for all people age 6 months and older continues to be recommended. It's not too late get a flu shot. 
Call 617-796-1420 to make an appointment for vaccination with the public health nurse at City Hall. 
Emergency Text Messages from Newton Public Schools
The Newton Public Schools has implemented an emergency text messaging system. In the event of an emergency, NPS will alert you via text on your cell phone. Please note that this system will ONLY be used for emergencies, including weather-related school closings or delays. It will not be used to share information about regular school events or operations.
To receive emergency text messages, you MUST opt-in to receive text messages. You can do this by logging into Aspen
and selecting "yes" in the drop-down box below your cell phone number in the contact information section.
Multiplication Carnival at Mathnasium
Dear Ward Community,
As part of our Community-Give-Back program, we are giving out 10 Free Tickets to the 
Multiplication Carnival
 (Winter Break) to Ward students.
If you feel that your 4th or 5th grader is still bogged down by lack of multiplication fluency - 
simply enter "Ward10" in the Promotional Code field to waive the regular ticket fee.
Enter Promotional Code: "Ward10"  to waive ticket fee
Please let me know if you have any questions about the event.
Mathnasium Center Director
Community News and Advertisements  
If you're looking for news about local educational and non-profit events, or services offered by local tutors, merchants, and other service providers, check out the
Community Notes page
maintained by the Newton PTO Council.  
Click here to link
to their website, which you can search by category.