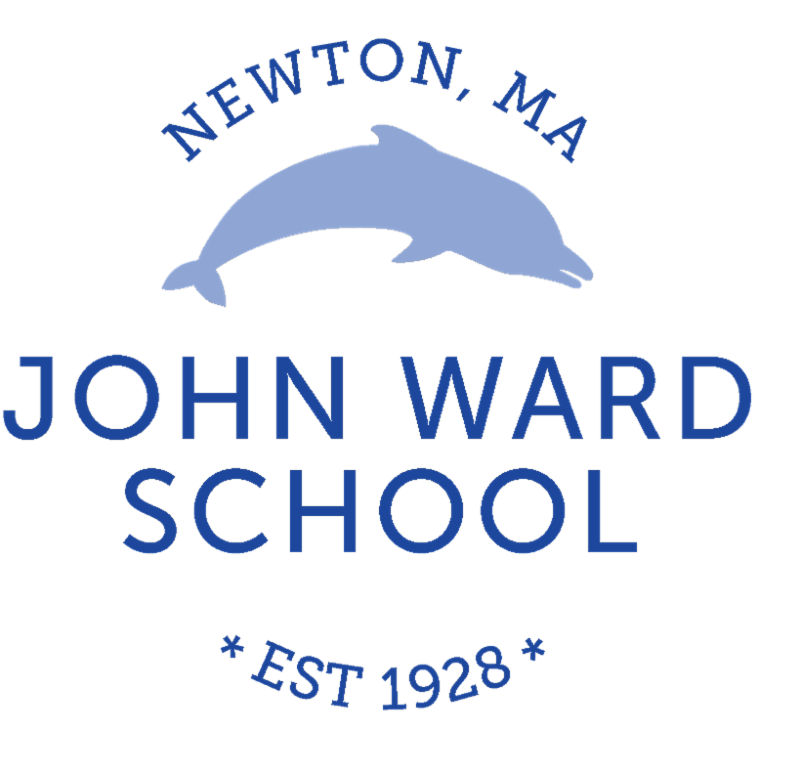 The John Ward Elementary School PTO Newsletter
September 6, 2019
Dear Ward Parents,
Welcome to the FIRST edition of the Ward Elementary School Newsletter ForWARD for the 2019-2020 school year.  
 
* To stop receiving this newsletter, or update your email information please use the links at the end of the newsletter.
Back to School Picnic -

September 12

Walk and Roll to Ward -

 October 4

Mystery Dinner -

October 19
Message from PTO Co-Chairs
Dear Ward School Community,
Welcome to the start of another great year at John Ward School. We would like to introduce ourselves as the 2019-2020 PTO Co-Chairs. We look forward to working together to build a creative and nurturing environment for our families.
We know many of you are already involved in the PTO, but for those of you who are looking to be more involved this year, please contact us. We have a few key positions that still need to be filled and are always looking for volunteers and parent involvement.
Looking forward to a great year,
Bill Kenneally
Diana Hashkes
Zena Al-Adeeb
Guilia Guffanti
Back to School Picnic
Welcome Back! 
Please join us at the Ward School PTO 
Back to School Picnic
Where: Ward School Field
When: Thursday, September 12, 5:30-7:30pm
Why: Food and fun!
The Ward PTO is pleased to provide pizza* and water (bring your own bottles). An ice cream truck will also be on site (please bring cash).
There will be fun and games for kids of all ages. It will be a wonderful opportunity to reconnect with old friends and welcome our new Ward families.
Looking forward to another great 
year at Ward!
* If you require gluten-free pizza, please let Susan St. Pierre know prior to the picnic at
sestpierre@gmail.com
.
Advertise in 2019-2020 Ward School Directory
The directory team is already getting ready for the next school year. You can too! Advertise your business to the Ward Community by purchasing an ad in the 2019-2020 Ward Directory.
This is a cost effective way for your business to reach our families and support the PTO. 
In addition to offsetting the cost of printing the Directory, proceeds will go toward PTO funding including Creative Arts & Sciences programming.  
A: Full  Page  $500 - 8.5" x 11"  
B: Half page landscape  $250 -  8.5" x 5.5"
C: Quarter page portrait  $150 - 4.25" x 5.5"
D: Eighth page landscape  $100 -  4.25 x 2.5
Room Parents Needed
A great way to get involved with your child's class is to be a room parent. There are usually 2-4 room parents for each classroom and they provide vital support to teachers by organizing classroom events and recruiting volunteers. 
Grade-Wide Potluck Dinner Hosts Needed
It's time to find hosts for the grade wide potluck dinners. These nights are a great way to connect and socialize with the other parents in your child's grade.
You choose the night between now and December and we'll help you through the planning process.  Your home should have enough space to accommodate approximately 50 adults in an informal setting.  Hosts only need to supply paper goods and drinks and the guests will bring food based on assignment.  
If you are willing to be a host for your grade, please contact
Laurie Ufland
. 
Save the Date: Mystery Dinner 2019
Mystery Dinner will be Saturday, October 19, 2019
Stay tuned for more details.
Ward School on Twitter
Did you know that you can follow Ward School on Twitter? If you have an account or plan to make one, follow us: @ward_elementary.
Make Money for Ward When You Shop on Amazon
Qualifying purchases made through the Amazon.com link above result in a payback range of 4% - 8.5% on total purchases.
But you have to click the link EACH time you go to shop as the cookie expires after 24 hours.
The payout percentage Ward receives on purchases through the Amazon Associates program (using the link above) is much greater than the payout percentage received through the Amazon Smile program.  
Newton Families Organizing for Racial Justice 
Book Group 
Check out the new 
Newton FORJ Book Group
, meeting monthly at various locations throughout Newton. Given that the books could be shared with older students, this group is designed for Newton Middle and High School parents/guardians, faculty and staff, in mind. 
However it is open to anyone who is looking to increase their awareness and connection regarding these topics. For teachers this could be a great opportunity to think thru how to introduce a particular book and get feedback in a supportive space. An excellent opportunity to engage in meaningful dialogue and meet some new people, please consider joining! 
We are very thankful to Jen Dirga who has been spearheading this effort.
Community News and Advertisements  
If you're looking for news about local educational and non-profit events, or services offered by local tutors, merchants, and other service providers, check out the
Community Notes page
maintained by the Newton PTO Council.  
Click here to link
to their website, which you can search by category.